Events (And Our Events Product) Are Back, Baby!
We're betting big on in-person events with the relaunch of our Events product, the most effective tool for generating meetings and ROI from conferences and trade shows.
It's been roughly a year and a half since in-person events came to a screeching halt, and with them, a core marketing channel for so many companies.
But with the return of major events like SaaStr, Dreamforce, and many others, it's clear that in-person events are back and they're here to stay.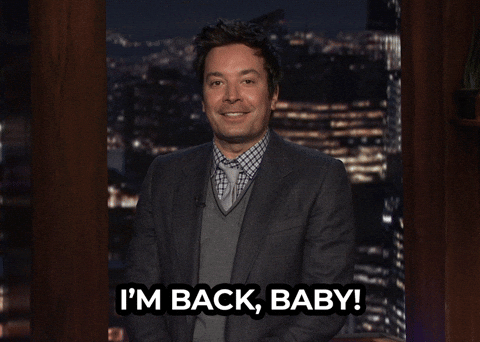 So what does that mean for marketing and sales teams everywhere? Naturally, our ears perk up. A classic marketing channel, back from the verge of extinction? A renewed source of pipeline? A reason to wear pants!? 😱
But for many revenue teams, the question around investing in events remains. And not because of health concerns. Events have always been a money pit — a question mark in terms of ROI.
For event managers and event marketers, those of you tasked with running event sponsorships; the story is always the same.
You come home with a spreadsheet full of booth leads that never materialize into anything. You shell out a lot of swag, maybe sponsor a happy hour, but struggle for answers when your CMO asks how much revenue you delivered.
That is unless you focus on using events as a way to drive meetings.
Qualified prospect meetings have a clear line to revenue.
We're going all-in on events, so you can too
There's a reason why marketing teams spend around 22% of their budget on events. They're kind of a big deal.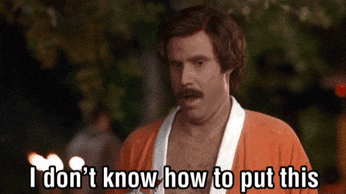 And that's without even knowing what kind of return they're getting on their investment. Now imagine you're able to attribute real, measurable ROI to your next event.
With the relaunch of Chili Events, you'll be able to do just that. Events is the #1 solution for generating more meetings and ROI from conferences and trade shows.
Here's what you can expect from Events:
Pre-book meetings before an event
There's a way to prove the ROI of an event before you even hop on a plane. If you can pre-fill your attending reps' calendars with qualified sales meetings during the event, that's guaranteed ROI.
Events makes it easy for your sales development team to pre-book meetings on behalf of your attending reps via dedicated booking links or our Instant Booker scheduler.
You can also use Chili Piper's Concierge product in landing pages or email marketing campaigns to instantly route and schedule meetings between your attending reps so everyone gets their equal share of meetings.
Coordinate calendars and meeting room availability
Suppose you're currently among the companies that prioritize meetings as a way to drive ROI from events. In that case, you are all too familiar with the pain around managing calendars and meeting room availability.
If you're investing in meeting spaces at an event, you need to manually coordinate multiple reps, prospects, and meeting space availability. Or else run the risk of double booking, last-minute changes, and missed meetings.
Your only option is to manually track this all in a spreadsheet, which means constantly keeping calendars and space availability up to date.
Events automatically coordinates meeting rooms and calendar availability, allowing your team to book meetings easily. No headaches. No double booking. No missed meetings.
Placeholder calendars
You don't always know exactly which reps you're sending to an event, making pre-scheduling meetings challenging.
With placeholder calendars, you can book meetings now and distribute them among the attending reps later.
Automate reminders and rescheduling
No-shows are a common pain associated with event meetings. It's so easy for prospects to get distracted and forget, resulting in wasted time for your reps that they could have spent with another potential customer.
Events includes automated reminders and rescheduling to help reduce no-shows. Create a custom sequence of email or SMS messages to remind your prospect at different intervals leading up to your meeting.
Each reminder can also include a simple rescheduling link, allowing them to easily rebook for a different available time during the event.
Simple event management dashboard
Event managers, your days of chaotic calendars, chasing down reps, and manually updating spreadsheets are over.
You no longer have to add yourself to every meeting invite just to know what's going on. Events provides an intuitive dashboard where you can see exactly what meetings are happening each day.
Tracking attendance is also a breeze. Your reps can mark no-shows from their calendar, or you can do it quickly from your event dashboard.
All no-shows, reschedules, and cancellations are automatically updated in your CRM, giving you more time to focus on running a great event.
Booking at your booth
If you're not booking meetings with qualified, engaged booth visitors, you're letting pipeline slip through your fingers. Capturing lead info and following up later is a recipe for low conversion rates.
Instead, schedule follow-up meetings at your booth when your leads are the hottest.
With Concierge, you can capture lead information, automatically route leads to the appropriate rep (either at the event or not), and schedule a meeting afterward.
There are plenty of options in terms of how you want to approach this. Prospects can do it themselves on a computer at your booth, scan a QR code to do it quickly on their phones, or your team can do it on their behalf using our Instant Booker scheduler.
Regardless of the approach you choose, you'll be able to walk away from an event with qualified follow-up meetings sourced directly from your booth.
Track everything in Salesforce under the right campaign
Every event manager has spent their fair share of hours manually recording and updating campaigns in Salesforce.
Tracking event meetings in your CRM and associating them with the right campaign has been a manual but necessary process. Otherwise, it's impossible to prove ROI.
Events automates this process for you. All booked meetings are automatically captured in Salesforce and associated with the correct campaign.
Events are also automatically updated to reflect no-shows and cancellations, so you always have an accurate picture of held meetings attributed to your event.
This makes it easy to build accurate ROI reports from your events without hours of manual data entry.
Get in touch!
Are you going to be sponsoring or exhibiting at upcoming conferences?
Book a demo at chilipiper.com/events and learn how you can book more meetings and boost your ROI.